a-Drenal Adrenal Glandular 120 Capsules by RLC Labs
Code: a-Drenal-120ct
---
---
---
Product Details
Great Support for Adrenal Fatigue!
a-Drenal™ is designed to promote the healthy function of the adrenal glands. a-Drenal works to balance any adrenal issues that may be hidden or masked by hypothyroid symptoms.
Comprehensive formulation of organic adrenal tissue and adaptogenic herbs
Doctor approved
Provides effective support from stress induced symptoms
Promotes calm, balanced physical and mental energy
Helps maintain and normalize healthy cortisol and blood sugar levels
Supports healthy adrenal function
Suggested Use: As a dietary supplement, 2 capsules twice daily or as directed by a healthcare professional.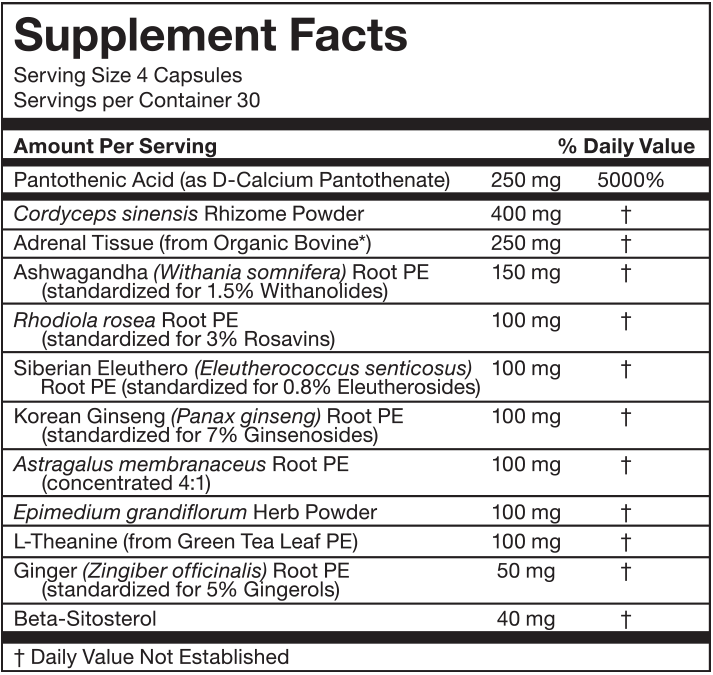 Raised without the use of antibiotics, hormone injections or GMO feeds. Does not contain any fillers or excipients, corn, dairy egg, fish, gluten, peanuts, rice, shellfish, soy, sugar, yeast, artificial colors, flavors or preservatives.
120 Capsules