Atrantil Abdominal Bloating Relief, 90 Capsules
Code: Atrantil_Abdominal-Bloating-Relief
---
---
---
Product Details
Atrantil®, by KBS Research Inc., is an advanced gastroenterologist developed formula for relief from occassional bloating, abdominal discomfort and change in bowel habits.
What makes Atrantil® (Ahh-Tran-Teal) Unique?
Atrantil was researched and created by a board certified gastroenterologist to provide overall digestive health and successfully help those suffering from bloating and abdominal discomfort. Antrantil delivers daily relief while providing safe and reliable bowel support.
Atrantil is a one of a kind botanical blend of polyphenols to help promote overall digestive health. It offers complete digestive defense by targeting problem bacteria at its source in the small bowel where digestive issues begin; and it provides support for the colon.
Atrantil, with its powerful antioxidant combination, provides protection from cellular damage caused by oxidation. This product is ideal for everyday support for both the small intestine and colon.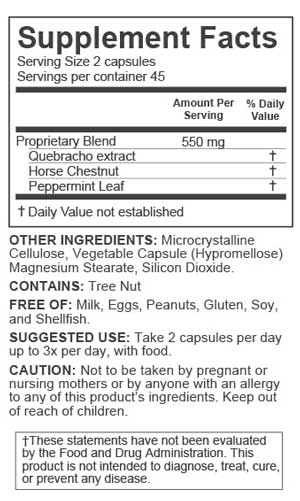 90 Capsules (275 mg) / 45 Day Supply